ANNIVERSARIES AND CELABRATIONS OF 10. YEARS 20. YEARS OR ANYTIME YOU WANT :-)
ADVANTAGES:
·         We prepare a prestige programe for your anniversary, indvidually from A to Z ( visit our events in promo section)
WE ARRANGE:
venue, we have cooperations all over Slovakia with hotels, chateaus, best restaurants and disco clubs 


 

Your arrival wil be magnificent on red carpet with champagne toast in a limousine and assistance of a proffesional photographer, mexican or cuban band in the background, drum show Campana Batucada or unique Grande Brasil Show - it is your chioce - we guarantee that it will be spectacular and professional. "So prepare your wallets, credit cards and diamonds" because everything has it´s price. :-)  


 

Whole evening can be accompanied by beutiful hostesses or models with your company logo - this cannot be forgotten with an information about anniversary your company celebrates.   


 

limousine branding according to your wishes - believe us - it will be stylish 


 

Highlight of your event can be a presentation and degustation of champagne, whiskey, cognac or wine. Very popular is presenatation of cigars in combination with rum tasting.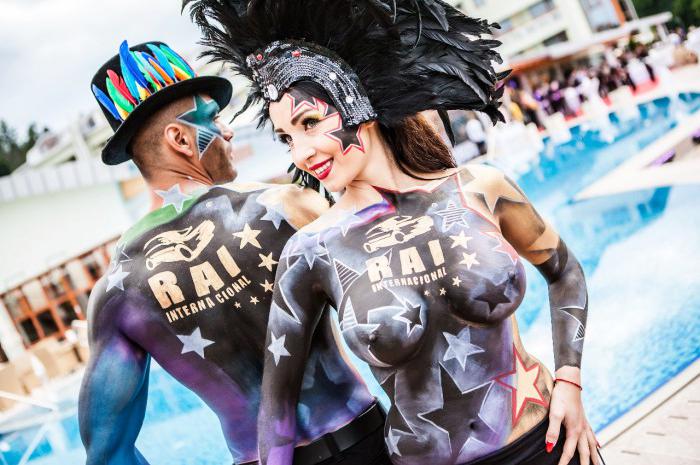 WE RECOMMEND, WE ARRANGE:
LIMOUSINES FOR SPECIAL DAYS /limo prices/

Exclusive programme for whole evening

very popular are shows of famos "kings of entertainment" Mr. Lasica or Mr. Kraus

hosts

showbiz celebrities 

venue

technical support such as LED screens, lighting, sound is a metter of course by events like this - we only finalize the details with you 

fireworks

DJ or a band for the whole evening in a style you prefer