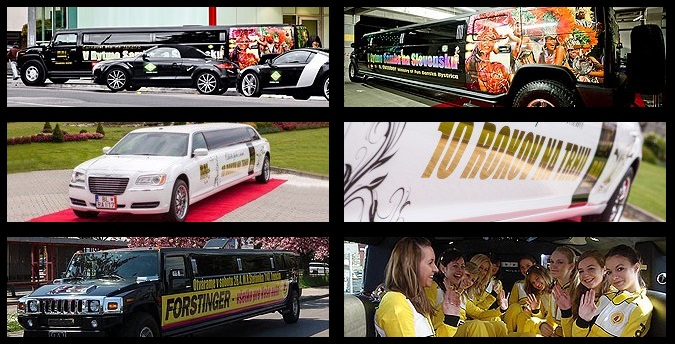 The advertisement
placed on a cars is very effective tool to address your clients mainly because of the following reasons:
Your advertisement will also be seen at places where it cannot be normaly placed (e.g. city centre, tourist places) 
The advertisement on a car will always drop your attention e.g. by driving, travelling by bus, tram or by walking. 
The advertisement drops always your attention – service conditions of the car, unique design. 
You can choose the region where the car should be moving. 
You can choose type, brand, colour of the car (from economy class vehicles to super luxurious limos). 
You have possibility to check the driven kilometers and technical conditions of the advertisement.
For further information and price list please contact us here.