Hen night in style of the show "SEX AND THE CITY" or in different words in style of the biggest ladies bestseller. 
Do you want to try someting new?
Hit the night streets with your best friends?
Relax from work, everyday stress, family or just change the air ...
Experience wild fun and ride to your favourite bar in style? 
...or say goodbey to your freedom? RAI guarantees you will feel like in paradise! We will prepare and event hard to forget!
GET YOURSELF SOME LUXURY - GET YOURSELF EXCLUSIVE PARTY IN LIMOUSINE. 
WE WERE THINKING QUITE A LONG TIME WHAT TO WRITE FOR THIS TOPIC AND ENDED UP PUBLISHING A REVIEW FROM OUR CLIENT:
I recommend to finally party in style. Instead of meeting them there was a big limo with my friends waiting for me. There was great music, tons of champaign and fireworks. Party could start! When my friends led me into 11 meter long limousine with unbelievable interior ....I almost didn´t see the strippers waiting for my arrival to get the party started. We were drinking only the best champaign, listened to loud music and sticked out of the limo roof. And then I got it, finally I had a feeling I was celebrating, living fully! And now I know I will neve forget that. I want my close friends to feel that way to - I will plan for them this experienece as well. :-)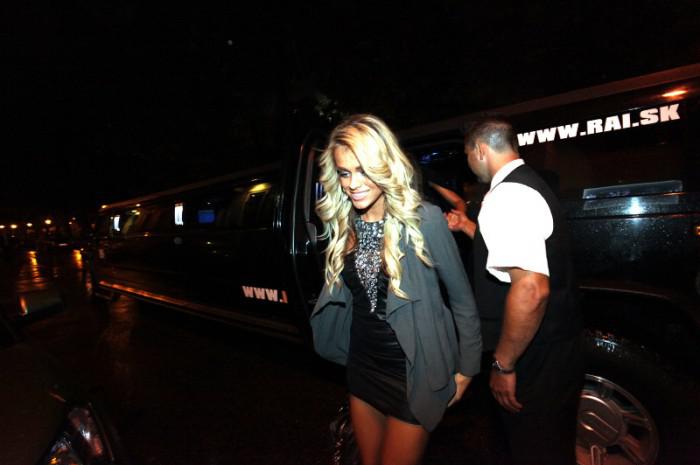 OUR TIP:
your ride can also be like this or also absolutely different. You only choose services and your unique party can begin. :-)
ADVANTAGES:
Besides a private show in the limousine you can choose from wide range of additional services that other people only dream of - believe us we will spoil you ...


 

YOU LIVE JUST ONCE so party hard! We can pick you up in your city one by one at each adress or every girl at her adress - when you see a 11 meter limo there is no doubt a big party is going on! 


 

RAI Limousines can drive you to

a best restaurant or to a castle

to your favourite caffe bar

than we can continue to best disco club in Slovakia, Vienna or Prague
WE ARRANGE:
LIMOUSINES FOR SPECIAL DAYS according to your choice (more info in section 

limo prices

)


 

stylish limo brand according to your idea


 

reservation of VIP boxes in disco bars


 

reservation in restaurants


 

models, stylish painted by triple bodypainting champion


 

private show according to your choice (professional dancer dressed like sailor, soldier, police man or firefighter....) 


 

professional photographer 


 

we recommend fireworks


 

you can pick alcoholic and nonalcoholic drinks into the limousine from packages Economy, Medium or Luxury